THIS IS THE ONE DAY IN YOUR LIFE THAT YOU WILL WANT TO MAKE A TRULY GRAND ENTRANCE. There are so many options of getting to and from the your wedding venue. Wedding transport is considerably more than just a means of getting to the ceremony on time.
It is an integral part of the overall theme and tone of your Wedding and should reflect something of your unique personal style. Wedding Cars can be as simple as decorating the best car you or your friends and family have to offer, or as unique as a charming Horse Drawn Carriage. Alternatively your Wedding Cars could be a fleet of Vintage Wedding cars, or a Classic Wedding Car of a bygone era, a line of sleek convertibles, or the long cool comfort of a Stretch Limousine or Hummer. What ever you choose is only matched by your imagination!
When you begin to consider your Wedding Day transport you need to consider what type of bridal transport will suit the theme and style of your wedding and will also suit the reception venue that you have chosen. You and your partner will need to take into consideration both of your personal preferences and the practicalities of the Big Day. You need to choose a car or even a carriage that the bride can get in and out of easily with her beautiful Wedding Dress, maybe that two seater BMW sports coupe might not be so practical.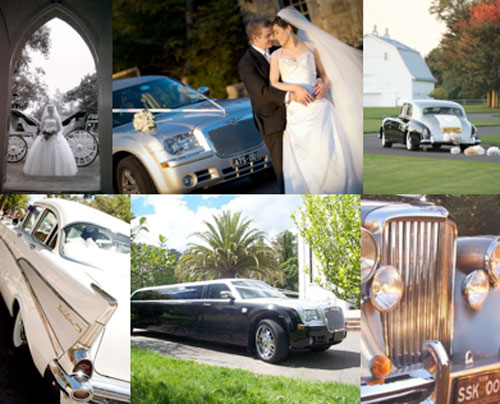 Contact us on 0409 132 302