Wedding Packages
WE OFFER A PERSONALISED SERVICE TO OUR CLIENTS, taking in elements of their lives, personalities, traditions and customs. Their favourite colours, flowers, cultures, spirituality or theme, whilst weaving them subtly into their wedding day.
We have a number of Wedding packages to suit your budget and circumstances and have packaged them into five 'Tiers'. Whether you are needing help just on the day, simply wanting us to organise a few elements, or to organise the entire event, we tailor to your requirements and budget. Call us on 0409 132 302 for more information about what elements are covered with each 'Tier'
Contact us on [ 0409 132 302
Beauty Packages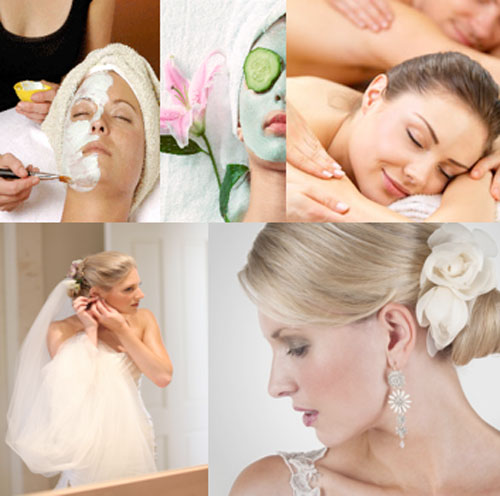 REST ASSURED WITH CAMERAS FLASHING AND ALL EYES are on you, makeup will be flawless. We work exclusively with professionals for Hair, Make-up, Massages and all Beauty treatments for your special day.
Whether your wedding is a simple initiate affair or a big bash, we'll make sure your flowers are simply exquisite. To make sure you get exactly what you want, we'll take you through as many ideas as we need to until we find the perfect look just for you. Then when it seems your 'to do' list will never end, relax and know that you can leave the flowers to us.
Flowers In Season

Winter:
Anemone, bixia, camellia, daffodil, daphne, earlicheer, hyacinth, jonquil, kale, poppy, ranunculus, rhododendron, rosehip, stock, sweet pea, tulip, violet, wattle.
Spring:
Andromata, arum lily, azalea, blossom, camellia, daffodil, delphinium, erica, gardenia, garden roses, hyacinth, jasmine, lilac, lily of the valley, muscari, peony, poppy, rhododendron, stephanotis, stock, sweet pea, tulip, viburnum.
All Year Round:
Astroemeria, anthurium, asiatic lilies, daisy, freesia, gardenia, gerbera, gladioli, glasshouse roses, iris, lilium, longiflorum lilies, oriental lilies, phalaenopsis, orchid, protea, singapore orchid, snapdragon, tulip.
MC's Musicians & Entertainment

Your big day, and we would love to assist you with your entertainment, Providing the right atmosphere by choosing the perfect music selection for you and your guests will ensure everyone is relaxed, and that your wedding is a unique, fun experience that will be remembered by all who attend.
Instinct can often find the right wedding reception music repertoire for your taste and budget but with some help and direction we will ensure your choices enhance the day. From DJ's to a string quartet, our reception musicians and DJ's understand that your music selection needs to appeal to your parents and elders, as well as your friends and most importantly to yourselves. Great entertainment is essential for a marvellous wedding, so make your wedding an event to remember!
Suppliers
WHEN WE HEAR SOME BRIDES 'GOOGLE THEIR SUPPLIERS' we just cringe! 'Tying the Kn0t' Wedding Stylists work only with trusted, well-known and highly professional suppliers and in most cases we work exclusively with them.
Don't let one person spoil your most important day! TRUST you are in good hands with 'Tying the Knot' Wedding Stylists.
Contact us on  0409 132 302